/opt/webhosting/sites/tsm_wordpress/releases/20170925184957/public/wp-content/plugins/timber-library/vendor/twig/twig/lib/Twig/Extension/Debug.php:56:string 'country-jam' (length=11)

Previous Slide Button
Next Slide Button
Meet The Stars
"The greatest party in Colorado. The music is amazing, and the event in general is worth every penny and headache in the morning."
- Eric on Facebook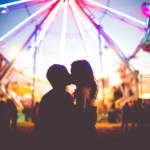 Follow Us on Instagram
Tickets Are Now On Sale!
A Weekend You'll Never Forget
Country Jam is the largest country music and camping festival in Colorado, featuring the biggest names in country music over four days at Jam Ranch just outside of Grand Junction. We've got headliners Florida Georgia Line, Brantley Gilbert, Brett Eldredge and many more to come in Summer 2018. All tickets and campsites are on sale now, so we'll see y'all there!